Moving places is an exciting time for most people and as such it should be loaded with positive emotions and great expectations. We at our removal company are well aware of how important it is for people to have their removal handled properly by qualified professionals, and we have made every effort to do so.
Facts about us:
More than 5000 miles on a monthly basis
16 qualified drivers. helpers and packers
3 Over-night moving teams
11 Customer service reps available 24/7
In business since 2012 with more than 2000 clients/year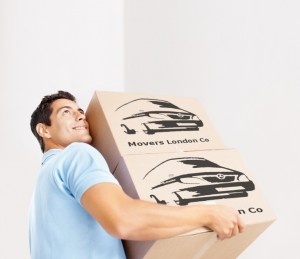 Many times, so called movers have displayed themselves as a bunch of rough-edged, disorganised baggage handlers at the airport. When Movers London Co Ltd was founded, one of our paramount aims was to distance ourselves from such stereotypes and show people that property removals can be a well organised, professionally conducted operation which actually saves hassles, not causes them.
We have made it happen through providing each and every one of our customers with the best possible removal services there are. Many people think that a good removal service is one that delivers items from A to B safely and intact. Indeed this is so, but for us damage-free removals are just the beginning. We do much more than just haul things from here to there, and get paid for it – we actually relocate your valuables safely and attentively as they were our very own.
We know that many customers have suffered from incompetent or ill prepared removalists in the past, and we know how costly and frustrating such mishaps can be. Because of this, we took the time and effort to devise and implement a bulletproof removal service which not only covers all aspects of the relocation from start to end, but also gives customers much needed peace of mind, and actual reliability.
At Movers London Co Ltd, we are dedicated to professionalism, precision and efficiency. We stick out from the mass of general average service providers out there, through our punctual attitude and attention to fine detail. Our exceptional results and impeccable track record speak for themselves.
None of these good things though, would be possible if it wasn't for our dedicated, highly professional movers and coordinators who make it happen on ground level every day. In order to be the best removals company around, we need the best in the industry working for us thus we have shortlisted and hired only the most dedicated and professional individuals from day one.
Another clearly defined characteristic of ours is the fact that we listen carefully to what our customers need and want from us. We take the time to sit down and talk to people so that we can better understand how to provide them with the right service at the right price. We value each customer highly, no matter how basic or elaborate their service requirements. We know that small things count the most, therefore we have perfected our removal solutions and have accounted for everything down to the smallest detail.
Customer support and technical advice is another department where we excel. Although assurances of exceptional quality customer support have become somewhat of a cliché in recent years, we have stayed true to our original beliefs and values and care a great deal about the level and adequacy of our customers support. With our removal teams you will not only receive punctual and courteous customer service, but also obtain useful, spot-on advice on how to make moving places less of an ordeal, and more of a pleasant chore.
We are here to assist you with your property removal in any way we can. We will prove to be the reliable and trustworthy business partner you have been looking for. Don't take our word for it though, but put us to the test, and we will meet even exceed your expectations.