Moving houses in London, or moving your household intercity may not be the same as moving to another country, but this makes it no less emotional or exciting. The emotional charge of leaving your home behind for a while, or for good can make the removal seem like a frustrating, daunting process which only gets you down.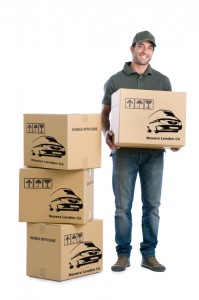 Though it shouldn't be this way as moving away should be for the better, and for the right reasons.
Movers London Co Ltd offers customers access to a quality, well priced house removal service which is guaranteed to make moving less of an ordeal, and more of a pleasant chore. Our specialised London house removal service will prove to be the efficient, affordable and no fuss alternative you needed to complete your relocation properly, without unexpected setbacks or costly delays.
When moving away from your home, you may want to spend a little extra time with your friends and neighbours, or perhaps you like to visit local places of interest a few more times before leaving. Though this is only natural, you will not get a chance to do so if you were to organise and handle the entire removal on your own, since sorting of items, packing of boxes and dealing with all the other aspects of full scale house removal is quite demanding and a real commitment.
We at Movers London Co Ltd can take the stress off moving, and give you much needed peace of mind since our specialised house removal service in London covers the entire moving process from start to end. Your house removal requirements will be handled with the due efficiency, professionalism and punctuality just as expected. We leave nothing to chance and plan for every detail or issue we may encounter along the way. We understand that property removals are about punctuality, reliability and meeting certain deadlines. With our well organised and highly efficient London mover experts meeting tight deadlines and completing everything without any costly delays or unexpected setbacks will be made possible!
Regardless of how basic or elaborate your moving requirements, we will approach and handle the process with utmost professionalism and efficiency. Each step of the removal will be organised and coordinated by a qualified logistics expert who ensures everything is going according to plan and schedule. On ground level, the prep work and the removal is carried out by specially trained, professional movers who know their work inside out.
Since we want to avoid damage and misplacement of your valuables during handling and transportation, our expert mover teams will also deal with packing, securing and loading of your items. Should you require packing and wrapping supplies, we will provide you with quality, durable packing supplies and make sure every piece of china and delicate electronic device you need shifted is safely transported and delivered intact.
We understand that there are no two removals alike, and that people have different moving needs. This is why our house removal service available in London aims to cover a wide range of moving requirements in the most efficient and affordable fashion. The service itself can be customised to suit specific preferences and budget constraints. Our flexibility and versatility means you receive punctual, spot-on service minus the hefty price tag and margin for error.
Our London house removals are moderately priced and always give you the desired cost efficiency. We will sit down and discuss with you the best and most affordable way to go through with the removal without wasting valuable time. We will schedule and organise your property removal as per your availability and personal preferences.