Tips on How to Organize a Successful Move
Posted by Jerrard Romanoff in Guides, on February 27, 2015
---
The trick to go through a successful relocation is to plan the move properly. However planning a move isn't as easy as you may think and if you underestimate the task you will end up going through a nightmarish removal that will consume vast amounts of your time, energy and money. This is why we have decided to present to you several tips that will allow you to plan and organize your move in a manner that will guarantee successful relocation.
Always start the planning of your removal at least one month prior of the move. This will give you enough time to take care of everything without being pressured by time. Start the planning by setting up a relocation budget. This way you won't burn all your savings and you will know what types of man and van services and packing supplies are out of your league.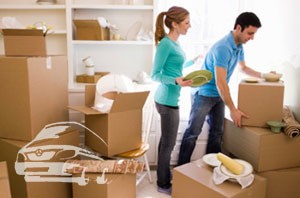 The next thing that you must do is to contact all your utility providers and notify them that you are moving and that you won't be needing their services anymore. Of course you can ask your providers if they provide their services into the new area to which you are moving and demand them to transfer their services. You should also notify your bank and insurance company that you are moving. Last but not least if you own a pet, make sure that you notify you vet as well and collect your pet's documents from him.
Now you must scout the numerous moving companies that operate in your area and book the movers that provide the finest services at the best prices. Know that good moving companies are quite busy, so it is for the best if you start your search at least two weeks prior of your move. Also make sure that you specifically mention to the company whether it will be conducting the packing of your belongings or not.
If you are going to handle the packing of your belongings, commence packing at least ten days prior of your relocation by packing all non-essential items. Never fill the boxes to their maximum capacity, instead leave them half-full. This way the boxes will be easier to lift, carry and load and you will eliminate the risk of boxes tearing. Also make sure that you place all your breakable and fragile objects in special hardtop containers. You can purchase such containers from any home depot or moving company in London. Pack the more essential items such as dishware, silverware, glassware, clothes and so on, three to four days prior of your move.
Never under any circumstance pack your valuable, personal documents, important documents and money with your other belongings. Always keep these items with you in a separate box. And even if the packing if going to be handled by the movers that you have hired, pack these items on your own.
The night before D-day make sure that your parking lot is free and easily accessible so that the movers can park as close as possible to your home.