Why live in West London?
Posted by Jerrard Romanoff in Guides, on June 16, 2017
---
When picking up the place in the capital to settle down in you will be faced with a lot of different choices. There are several factors that you have to consider and of course you will be faced with the dilemma of reading quite a few opinions on which area exactly is going to be suitable for you and your family. Our proposal is modest – we will not try to pinpoint the exact neighbourhood that you need to relocate to when settling down in London. Quite the contrary – we will simply suggest that you just focus your search on West London.
Why is West London a good place for you
The English capital is a huge place indeed. It is a multi-cultural, multi-natural metropolis that offers bits of everything – thriving commercial and financial areas, entertainment quarters that never sleep, calm, quiet and comfortable suburbs and hip urban areas where global trends in fashion and art are being dictated. West London offers something for everyone is a well-lined, extremely developed manner that you are just going to love.
When talking about the hip areas, we should not forget that Camden is to be found namely here. This beautiful busy West London district is populated by mostly urban youth, and if you have come to London to find your groove, Camden is indeed the right place for you.
Another great and pretty iconic place in West London is of course Wimbledon. This district in the borough of Merton is legendary for hosting one of the four Grand Slam tennis events, which is the single largest annual open air sports event in the world. Everyone who's anyone goes to Wimbledon every year, and if you live nearby you will have the chance to mingle with a great crowd.
I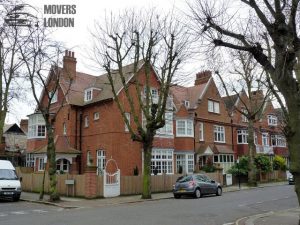 n case you will be moving across or to London with your family, you would like to have at your disposal a residential area that offers good transport connections, good schools and is all in all comfortable. It is likely that you'd prefer property prices and amenities to be within the limits of your comfort zone too. It might sound like finding all those things in one place is more or less a mission impossible, but that is not necessary so. Our experienced moving Bedford Park experts say that this district in Ealing might very well be exactly the place for you.
Some last words for you
Other major amenities in West London which make it more and more suitable for everyone looking for a great place to settle down in the capital include Wembley Stadium and Arena, Kew Gardens and considerable portions of the Green Chain Walk. Naturally, you will have to consider all the factors and carefully weigh in all the pros and cons of moving somewhere here, but you should know that we are always ready to help you by providing reliable movers in districts like Southall and Yeading and of course any other place on the map of West London.