How to not Stress Out During a Relocation
Posted by Jerrard Romanoff in Guides, on August 14, 2015
---
Now the internet is full of otherwise useful advice on how not to faint from stress on your moving day. While most of the places get the basic idea right – you need to be prepared for anything, you should get a set of essentials packed separately in your care, double check everything and most importantly – have a man and van or moving company you can trust in all cases by your side, they miss the most important thing: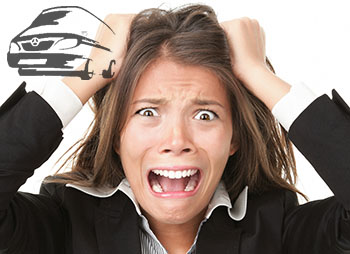 It is not about what you do on your moving day – it is about what you do after that which is going to determine the success of your relocation. And like in all cases related to home moves, even the things that you do after the man and van people unload your good at your new property, you should approach them with a well tailored, carefully evaluated plan.
Unpacking is naturally the first thing that you are going to do. You should decide whether you are going to do it on your own, or have your hired movers give you a hand with the job. If you choose the latter, you need to inform the man and van company in advance.
Where you are going to eat the first night at the new place. While you might feel tempted to spend it at home,

it might not be a very good idea

because of a number of reasons – first you will have to cook in something pretty near a field kitchen, considering the fact that most of your utensils will still be in the boxes, and even the appliances might not be hooked up still. Then again, you will need a lot of energy which you would be lacking due to the exhaustion of the moving day. The best course of action would be to look around your neighborhood for a nice comfortable restaurant to sit and have a tasty meal with your family – trust us that's one of the best ways to de-stress after the relocation.
You should have an idea what you are going to do with your life after the removal. Where are you going to shop? Which school your kids are going to go to. Do you need to get some sort of documents in order with the council and what the deadlines are? Do you have a comfortable transport line from your new home to work? Have a

ready answer to all those questions

and you will see that you are going to be a lot less stressed about your upcoming relocation that you have been up until now.
Have a good rest and then get down to work – your new place can become your dream home and even if your relocation experience has been unpleasant, you will feel much better about it if you do something productive right after that – and what more productive than turning your new house into a real home where you can be comfortable and happy?