American Estate Agents in the UK
Posted by Jerrard Romanoff in Guides, on February 23, 2015
---
Apparently a number of eager US based real estate companies are making a bid for the UK real estate market. Britain's high street estate agents are already competing with their counterparts from across the Atlantic. The biggest threat so to say coming from the US companies will be faced by low-cost online local rivals. One of the largest and most powerful US based estate agencies – Keller Williams are about to open a number of new offices in Leeds and London in the upcoming weeks. Overall, the company has more than one hundred thousand agents across the US alone, with seven hundred branches worldwide.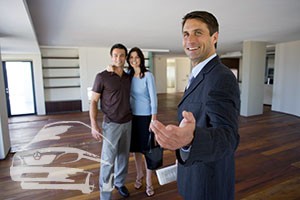 The same company did a soft launch in London last year, which has attracted and signed up over forty sole traders wishing to be attached to Keller Williams. Official franchises of Keller Williams exist in Turkey, Spain, South Africa, and Southeast Asia. A number of well-established, central London real estate agencies have also signed up with Keller Williams in order to ensure their survival as no one likes being pushed out (directly or indirectly) which is the case with large market players coming on the scene.
A number of other large real estate firms of international stance have also tried to settle on the UK market, though they have not been as successful as initially anticipated, the players in question are Remax and Century 21. These two American based companies enjoyed moderate market presence and success mainly because of specific differences between US and UK real estate market. Although careful considerations were made prior to arrival, success of individual agents working for these companies has been quite limited.
As per the National Association of Estate Agents, and the UK executive of Keller Williams, the fundamental differences in these two markets are the make or break aspect of any such operation. First of all, US estate agents are paid by commission only – this means that there is no salary or wages for individual agents, their remuneration is purely based on the commission they get from selling properties. This means a distinctly different attitude and approach toward customers and deals altogether. An approach which may not be entirely applicable to the UK estate market where agents are actually paid by salary or wage (as well as commission). In most cases, UK agents' salary depends on their sell rate – the more properties they sale the higher their wage. This is just one of the many differences between the two markets – differences which should be accounted for if a company is to be successful in establishing itself locally.
Many customers and real estate experts say that US real estates are unreliable and expensive (in terms of commission) with fees being north of five percent per sale. Although their payments aren't salary based, such commissions are unreasonably high according to some UK real estate experts. Nevertheless, large scale operators like Keller Williams are selling. They sold seven hundred thousand properties in twenty fourteen alone (an increase of sixteen percent from the previous year), and raked nearly five billion (with a 'b') dollars in commission.